Menu

Tip
You can copy & paste the divider to break the cell into different sections

Subject
Put more text here
Greenville Public School District
Central Office
412 Main Street
PO Box 1619
Greenville, MS 38702-1619
662-334-7000
(Insert Picture of the White House)
Departments Located at the Central Office
Superintendent
662-334-7001

Deputy Superintendent
662-334-7030

Public Information
662-334-4055

Human Resources
662-334-7002

Elementary Curriculum & Staff Development
662-334-7028

Secondary Curriculum & Mathematics Specialist
662-334-3948

Operations & Athletics
662-334-7027

Business Office
662-334-7010

Food Services
662-334-2850

Psychology & Testing
662-334-7167

Technology
662-334-2858

Print Shop
662-334-7189
Hugh Alexander Child Guidance Center
407 South Main Street
Greenville, MS 38701
662-334-7180
(Insert Picture of the Child Guidance Center)
Departments Located at the Child Guidance Center
Federal Programs
662-334-7193

Security
662-334-7191

Families 1st Resource Center
662-334-7186

Safe and Drug - Free Schools
662-334-7188

Special Education
662-334-2862

Student Testing
662-334-7167
Put your content here
| | |
| --- | --- |
| | When saving the file, save "style.css" to the include folder and all images to the images folder. Tip: When the Save Embedded Files dialog box appears, highlight all images(gif, jpg) by pressing Shift+Down Arrow keys. Click Change Folder button and then select images folder. |
| | Navigation bars and banners will not show up until you have saved the page and dragged it into navigation view. |
| | This web template uses ICE_Education Flash theme. (On the menu bar, select Format - Theme) |
Create your own page template:
1. Open your existing page that contains your setting, logo, formating, etc.
2. On the menu bar, go to File - Save As
3. In the File Name, type the file name for the new page. For example, newpage.htm
4. Use the page as a template to create more new pages via File - Save As command.
If you need further assistance, please use one of the following resources:
| | |
| --- | --- |
| | FrontPage Help on the Help menu or press F1 on the keyboard. A FrontPage Help window will appear on your screen. |
| | Visit www.icemocha.com for more tutorials. |
| | E-Mail: icemocha@icemocha.com |
| | You can replace the flash and top right hand corner graphic with the following: |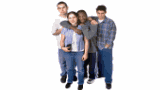 Fast Facts
7,400 Enrollment

83.33% Graduation

Rate

31.36% Teachers
with Advanced Degrees

$6,279 Per Pupil
Expenditure

Approximately
$50,000,000 Budget

100% of Enrollment
Served